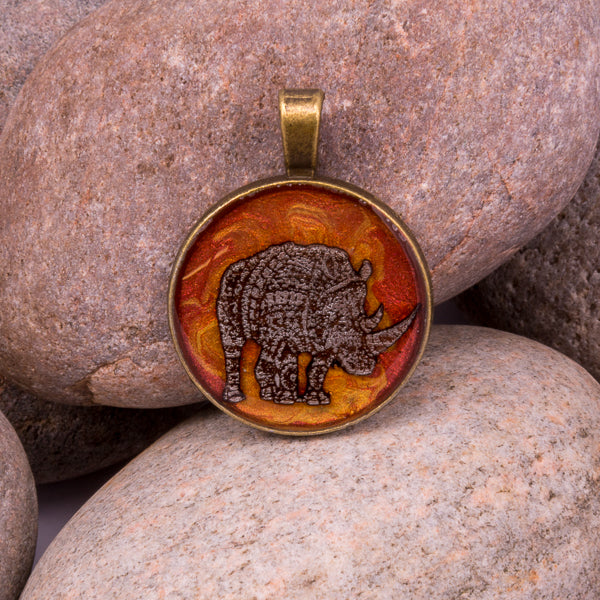 Mighty Rhino Pendant (#1209)
Handcrafted in Norfolk, every item is totally unique. This piece is a Mighty Rhino Pendant; set in bronze effect metal bezel.
It includes a Rhino (made from gilted walnut), Enamelled background and an Integrated Bale. Finished with a high quality resin, it is approximately 28mm wide (excluding the bale).
It comes gift wrapped in a pouch, ready to 'gift' and includes two complimentary 16" cords for pendants (one black and one colour - colour will vary).
You are buying the item pictured. All items are handcrafted in Norfolk, with materials locally sourced wherever possible; each completed piece is totally unique. Please see the 'About Me' section for more details.
Free UK shipping on orders over £15. Please contact us for international shipping rates.
All Jabbawocky jewellery is carefully made to last. However, to ensure a long life, please handle with care and do not wear whilst undertaking heavy activities, taking part in sports, or whilst in the bath or shower.