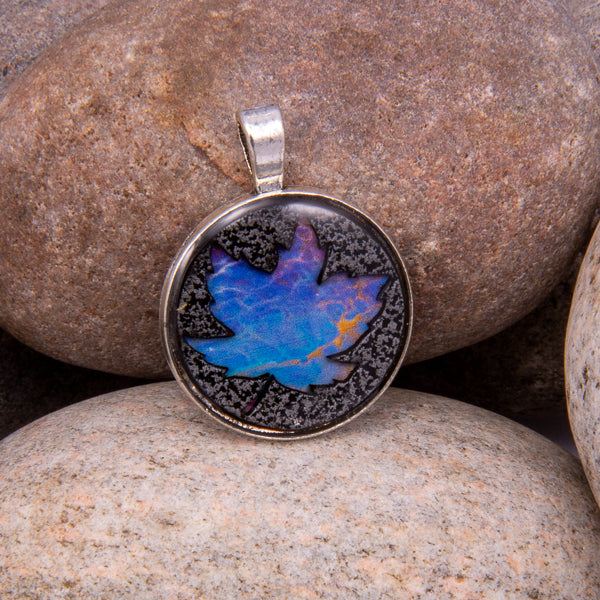 Maple Leaf Pendant (#1193)
Handcrafted Maple Leaf Pendant; set in Silver Effect metal bezel.
This piece includes a Maple Leaf, Structured enamel, Acrylic background and an Integrated Bale. Finished with a high quality resin.
This individual piece is approximately 28mm wide (measurements exclude the bale).
You are buying the item pictured. All items are handcrafted and bespoke, with materials locally sourced wherever possible; each completed piece is totally unique. Please see the 'About Me' section for more details.
All purchases will be gift wrapped in a pouch, ready to 'gift' and will include two complimentary 16" cords for pendants (one black and one colour - colour will vary).
Free UK shipping on orders over £15. Please contact us for international shipping rates.
All Jabbawocky jewellery is carefully made to last. However, to ensure a long life, please handle with care and do not wear whilst undertaking heavy activities, taking part in sports, or whilst in the bath or shower.